In the winter, it's easy to forget about your cycling apparel. But once the snow melts and the days get longer, there's no better way to spend your time than getting on your bike and pedaling away! To help you prepare for summer riding, here are some tips on how to choose the best cycling jerseys and shorts for your activities this season. With these tips, you'll be sure to find the gear that works perfectly with your style while also being comfortable enough to last through many rides in all kinds of weather.
The Materials
Cycling in the summer requires a few things you need to keep in mind to stay comfortable. The first is the material your bike jerseys and shorts are made of. To stay cool, choose a bike shirt made of lightweight, breathable material, such as polyester. Lycra or spandex is the best choice for bike shorts as those materials provide a compression fit in a breathable and quick drying fabric. A variety of cycling jerseys, shorts, socks, and other apparel are available with different types of materials depending on what type of exercise you do.
The Fit
If you are buying cycling jerseys and shorts, it is important to be sure that you have the correct fit. Cycling apparel that is too tight will be uncomfortable and restrictive while you're riding. Bike wear that is too loose creates wind drag and may cause your jersey and shorts to bunch or ride up while you're pedaling. It is best to use a size chart to determine the correct fit for your cycling jerseys and apparel before you make a purchase through our online store at peak1sports.com. Our cycling jerseys and shorts range in size from XS through 5XL for both men and women. Our cycling apparel is great for riders of all sizes including both small riders and big and tall riders. Of course, there are free size exchanges and returns for a refund if your cycling apparel does not fit the way that it should after you receive it.
What Style Is Right For You?
Style is an important consideration when you're shopping for cycling jerseys and shorts. Consider what style would suit you. The color of your cycling apparel is important for both style and road safety. Bright colors are very common for bike riders because they provide more visibility on the road. Jerseys also come in very simple designs and with elaborate graphics that may be funny or say something about the type of rider and person that you are. Peak 1 Sports offers a unique collection of cycling jerseys designs for riders of any style that you won't find anywhere else. And if you don't find the right style on our online store, try designing your own custom cycling jersey!
Bringing It All Together
A cycling jersey can be combined with bike shorts and other cycling accessories such as jackets, gloves, socks, arm and leg warmers to create a full cycling apparel kit with all of the gear that you will need for a comfortable ride. It is best to first find a bike jersey with the fabric, fit, style, and features that you like. After you have selected a jersey, bike shorts are typically the next cycling clothing item to be purchased. Cycling shorts with a high quality chamois are very important to be comfortable on the bike seat. Bike shorts are most common in all black lycra or spandex fabric to match with any jersey and kit but also come in a variety of colors to match a jersey. Cycling accessories are an important part of your cycling kit for both style and functionality.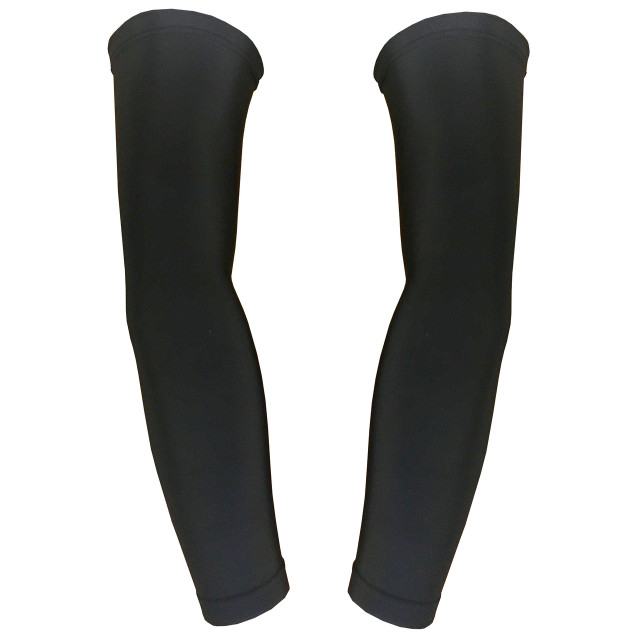 Safety Tips
Everyone knows that safety is an important part of cycling. Most bike riders wouldn't leave home without a bike helmet. But do you know that your choice of cycling apparel is also very important for your safety? Choosing a bike jersey with bright, vibrant colors is very important for visibility and one of the best things that can be done to stay safe on the road. Bike jerseys and jackets are also made with reflective elements for added safety in low light conditions. Cycling accessories such as arm sleeves, leg warmers, and gloves provide protection from the sun, wind, and rain and will provide added protection should your bike not stay on its two wheels at some point during a ride.
Conclusion
You need to consider the fabric, fit, and style when choosing cycling jerseys and shorts. For summer and warm weather riding, choose a material that is light and breathable. Pay attention to the fit. Don't choose cycling apparel that is too tight or loose. Choose a jersey that has pockets so you can store your belongings while you're riding. Our zipper back pocket provides added protection for valuables! And do not forget safety. Choose a color that is easily seen by motorists. Reflective stripes on your bike jersey, shorts, and jackets will make you more visible on the road. Cycling jerseys and shorts are waiting for you at Peak 1 Sports (Peak1Sports.com)!